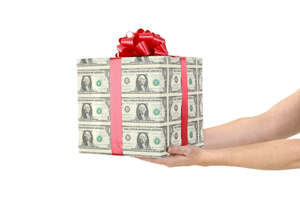 Philanthropy Made Possible in 2017
Gifting strategies:
Donations accepted any time throughout the year (cash, check, stocks, in-kind, etc).
Give an Endowment.
Include CMT in your planned giving strategy.
Pledge a major gift or donate to the Setting the Stage for Tomorrow Integrated Campaign (building, program and personnel expansion). Naming Opportunities begin at $25,000.  Listing on the Donor Wall of Fame begins at $5,000.
Attend, sponsor or purchase tickets for a ticketed event or program.
Join the First Ladies of CMT Club (exclusive events held throughout the year just for First Ladies).
Join the Encore Society and make monthly, recurring gifts to a CMT Fund of your choice (give by cash, check, credit or debit card or by ACH).
Submit a matching grant to your employer (ConocoPhillips, Phillips 66, CPChemical, and John Deere are currently offering a matching program) and double your gift.
Volunteer your time and talent to CMT.   Submit a volunteer grant to your employer. For every 20 hours you volunteer at CMT, ConocoPhillips and Phillips 66 will grant $500 to CMT.
More About Our Annual Appeals
Throughout 2017, CMT will hold fundraising events and donation campaigns:
Newsletters featuring CMT alumni and volunteers are mailed to donors, with remittance cards and return envelopes.
April - Taste of the Territory 2017 gala benefits CMT. Donors may purchase individual tickets to attend or make a gift to territory2017. Every 5th year the event is formal. In the "in-between" years, the event is a casual, theme-based soiree. Includes heavy appetizers, adult beverages, games, a raffle, and live entertainment (a live auction some years). Event guests purchase an event ticket and/ or raffle tickets and purchase tickets to play the games.
June - BINGO benefits the main-stage musical and is held at the Washington County Fairgrounds. Includes a silent auction and Bingo. Concessions are available to purchase.
November - #GivingTuesday benefits CMT. An on-line donation event happens on the last Tuesday in November.
December - Annual Year-End Fundraising Letter benefits CMT.  Mailed to Friends of CMT with a remittance card and return envelope.
Occasional Friendraising and Fundraising events, like Cork and Canvas for CMT (November), or Awesomesauce (March) are held. These events are casual, after-work style cocktail parties, featuring impact stories and volunteer opportunities. The 2017 dates for Cork and Canvas for CMT and Awesomesauce have not been determined.
Occasional Raffles are held.
To discuss a gifting or sponsorship strategy that works for you or your organization, or to receive more information, contact Angie Thompson, Development Manager at angie@cmtonstage.com.
Donors are recognized in the main-stage summer musical show program.
---
Download a Philanthropy Made Possible brochure