You've Been ANNIED!!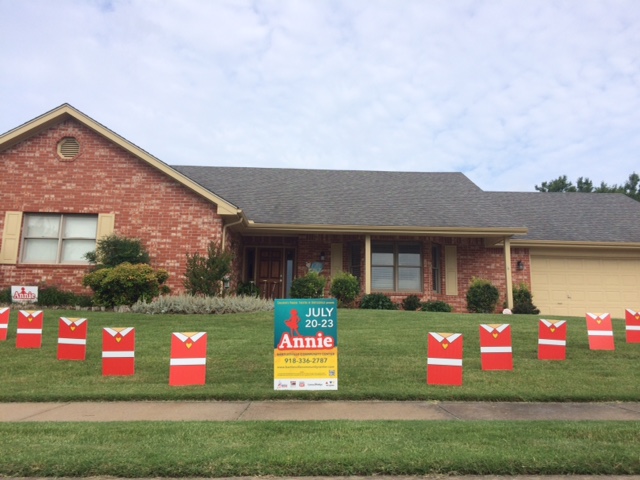 June 19, 2017 - July 23, 2017
Promotion to build awareness of Children's Musical Theatre and Annie Show  --  July 20-23, 2017
The DEAL:
ANNIE yard art will be placed in yards
The homeowner will receive a letter explaining the promotion, and that the items will be in place for 48 hours and will be picked up, along with an order form if they'd like to order an "ANNIED SURPRISE"
Coordinators will pick up yard art within 48 hours and move to next location

                                                                ORDER MANY, ORDER OFTEN!!!
PLEASE use good judgement in "ANNIEing" neighbors, family and friends.
We want a POSITIVE image of CMT and ANNIE to be displayed and build show ticket sales and CMT's program!
THANK YOU!!