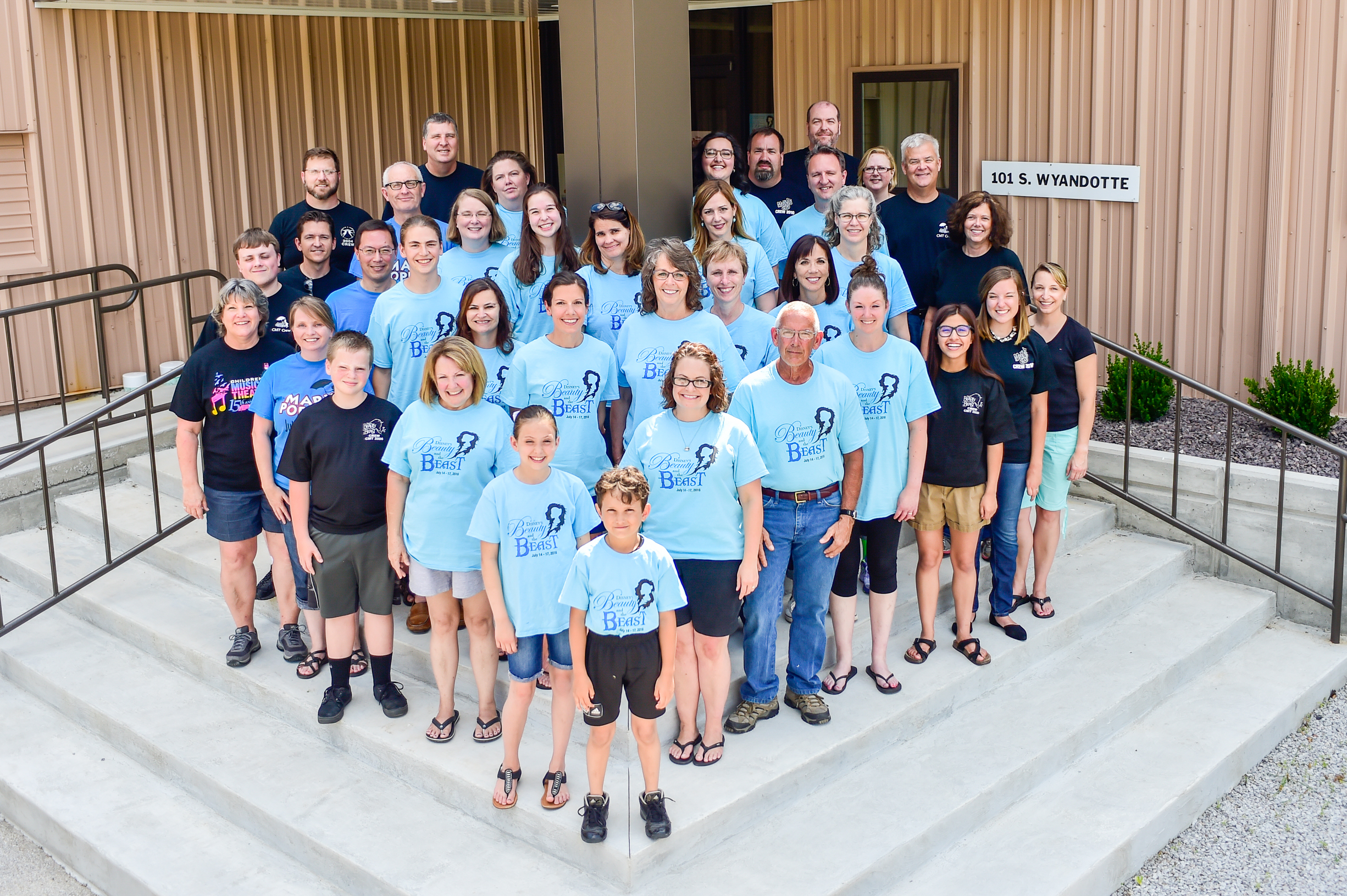 Journal Record honors Beacon Award winners - Children's Musical Theatre of Bartlesville named a finalist!
"With the economic downturn and belt-tightening throughout the state, nonprofits have also taken a hard hit to their revenues," said Joni Brooks, president and publisher of The Journal Record. "That made the Beacon Awards even more special this year. Our honorees continued to give and encouraged their employees to give of their time, serving as shining examples to all businesses about the positive impacts they make to the nonprofits they choose to work with."
The 2016 overall Beacon Award winners include Blue Cross and Blue Shield of Oklahoma, Delta Dental of Oklahoma, MA+ Architecture, Oklahoma Humanities, the Chickasaw Nation, Enable Midstream Partners, Shawnee Milling Co. and Waters Edge Winery. The honorees were recognized at the ninth-annual Beacon Awards event July 14 at the Skirvin Hilton Hotel in downtown Oklahoma City. The overall winners in each category will receive a donation for the nonprofits they support.
"Every year we are honored to recognize the businesses dedicated to giving back and contributing long-term solutions to our community," said Lee R. Symcox, president of presenting sponsor First Fidelity Bank. "Oklahoma's socially responsible corporate citizens are a big part of what makes this a great place to live and do business."
Children's Musical Theatre of Bartlesville was one of the businesses recognized in the small business subcategory as a finalist.
"We were thrilled to be named among Oklahoma's finest organizations, encouraging philanthropy in local communities", said Angie Thompson CMT's Development Manager. "Our organization is filled with volunteers who support CMT's main-stage program each summer. In 2015, they provided over 9,000 hours, representing every role possible, from producers, construction crews and costume creators, and backstage crews, to security, and so much more. We couldn't do what we do without them".
Children's Musical Theatre of Bartlesville, OK was founded in 2000 with a mission to enrich the lives of area youth by providing quality musical theatre performance and education opportunities. CMT's capstone program, the main-stage production, is a five-week, arts intensive educational and performance program. This full-scale Broadway style musical, held each summer with a cast of 70-80 students from ages 7-17, offers unique components for this experience: quality vocal and live orchestra music, special effects, beautiful sets, period-appropriate costuming and props and top-notch character portrayals. Professional directors, choreographer, and technical staff work together to provide the cast with an intensive, top-quality theatrical and educational experience. All at no cost to the participants. Since the main-stage cast does not pay any fees or tuition to participate in this program, funding for the program is generated through various fundraising activities, sponsorships, grants, community donations and support. Cast member families are expected to assist with fundraising activities as well as helping with pre- and post-production activities and backstage during the show. Community volunteers also assist with the program.
According to Thompson, "Service from community volunteers defrays the cost for producing a theatrical production of this size. Without their service in key positions, it would be difficult if not impossible for CMT to provide a tuition-free experience of this caliber for its participants. In 2015, volunteers contributed over 9,000 hours for this one program alone. Their support is significant and we felt the Beacon Award's spirit of philanthropy seemed like the perfect opportunity to share our story with more people in our state."
"Our volunteers were at the heart of the Beacon Award nomination", says Thompson. "Their support ensures CMT continues to be a premiere musical theatre training ground where young people learn techniques that improve and enhance their vocal, dance, and acting talents. The main-stage experience also develops self-discipline, bolsters self-confidence, and increases problem solving skills. It's a win-win for families and our community. We are grateful for CMT volunteers whose time and talents help make all this possible; as well as the financial support from local companies, organizations, and individuals. It was a great story to tell on a bigger stage and we appreciate the Oklahoma Journal Record's state-wide recognition of the spirit of philanthropy through the Beacon Award".