SAVE THE DATE:   Cocktails Before Curtain
Friday, July 21, 2017
An Exclusive First Ladies of CMT Pre Show Event at the Top of the Price Tower
---
Who are We? First Ladies of CMT are Ambassadors in the community and Patrons of the Arts. Annual gifts from the First Ladies support our and provide for program expansion. The kids at CMT are at the core of First Ladies' giving. However, the group also enjoys an exclusive social package each year, providing fellowship and opportunities to meet the kids and staff involved in CMT programs and hear "stories beyond the stage".
2017 Social package includes
2 Tickets to the Taste of the Territory 2017
2 Invites to the First Ladies exclusive Cocktails Before Curtain
2 VIP seats to the main-stage performance of "Annie"
VIP Parking at the BCC
First Ladies Summer Dessert Social
Exclusive First Ladies Holiday Brunch or Tea
A portion of the $1,500 annual gift is non-deductible.
To learn more about becoming a First Lady of CMT and how your gifts impact young people and children through musical theatre arts programs, contact Angie Thompson at angie@cmtonstage.com or call CMT at 918-336-0558. 
---
2017 Members: Tracye Caughell, Sheri Doe, Nancy Dykstra, Paula Dunlap, Diana Farris, Mary Ann Grisham, LuAnne Hamilton, Elizabeth Hine, Kim Holcombe, Mary Lynn Mihm-Howk, Cassie Mihm-Howk, Betty Kane, BJ Krueger, Tommi Miller, Beth Reburn, Angie Thompson, and Danielle Wong.
---
You Did It!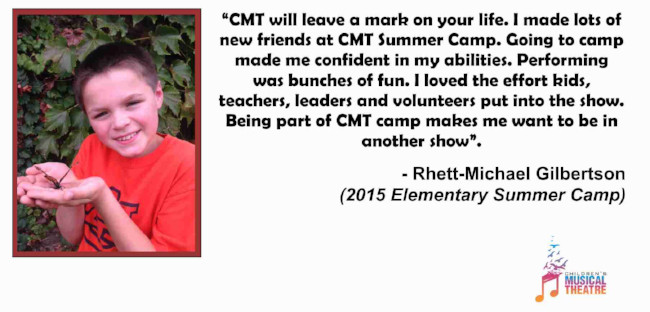 You can get started right now, by downloading the brochure below.